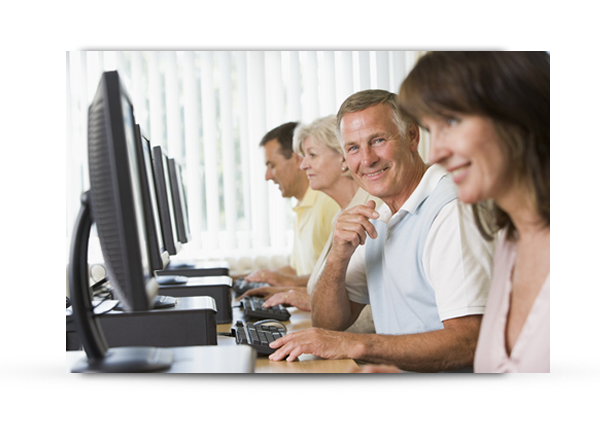 Building a bridge between
the online world and the real world
TechnoResources is a full service technology company offering services for all of your software training, development and web related needs.
With more than 15 years of experience delivering training to busy professionals, we offer programs for everyone - even the novice and the power user. Our experienced trainers offer commercial and proprietary software training on-site, through webinars and one-on-one training . Whether you are getting ready for something new, integration, migration or just want some tips and tricks, we will customize a training program for you!
We also offer web based technologies for web design and development, SEO, SEM, campaign management, social media and social networking and brand management as well as development for smart phones, social applications and everyone's favorite - remote support! Call today for more information.
Web Design and Development

Professional development.

Professionally designed websites and applications with emphasis on content, engagement, usability, intuitive user interface, web standards and conversion rates. We offer many options for design, development and maintenance.

Commercial/Proprietary Software Training

Learn any thing, at any time.
With the help of a little technology, we are able to offer 1-on-1 training, remote support, webinars, seminars and on-site classes. You choose the content and depth and we provide training materials, presentations and experience.

Social Media and Social Networking

Basic steps, big rewards! Create engaging content worth sharing. Provide a showcase for user generated content. Reward your advocates. Are you in the right place, at the right time? Create, publish, share.
Have you joined the conversation?

Remote Support Services

We solve problems.
No need to struggle with your projects or day-to-day activities. We offer support services for commercial and proprietary software, web work, social media, SEO, SEM and pretty much everything else you need.